The Best Time to Schedule Your Professional Window Cleaning
Professional window cleaning is an essential part of owning a home or commercial business to ensure longevity and a clean appearance. Glass windows play a major role in the comfort of the living and working environment of today's homes and commercial office spaces by providing natural daylight, views of the surroundings, thermal comfort, and design aesthetics. Glass window usage and condition often affect our selection of where we live, work shop, play and seek education. With cooler weather starting to make its way through Naperville and the surrounding suburbs of Chicago, you might be wondering if it's better to wait to schedule your professional window cleaning until after winter. When is the best time to schedule window cleaning?
How Often To Clean Windows?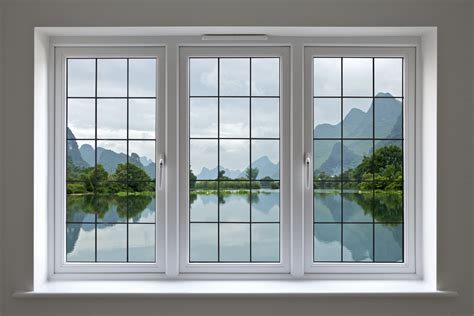 Forbes Home recommends window cleaning at your home should be done at a minimum once or twice per year, plus on an as-needed basis, including at least one cleaning of any window screens.  For commercial businesses, the IWCA Glass Committee recommends routine maintenance of interior and exterior windows and that they should be thoroughly cleaned as dirt and residue appear. That means your windows should be cleaned regularly.
Many elements play a factor in how often window cleaning should be done. This includes local environmental factors and how much traffic is going through the business or home. For both residential and commercial facilities, keeping your windows clean improves the longevity of the windows. It also can help with energy costs and attract a good customer base.
When Should I Schedule My Window Cleaning?
For Residential Homes:
This is a personal preference as window cleaning professionals are prepared to clean windows any time of the year. For most homeowners, Spring and Fall provide great times to schedule their window cleaning. Any build up and left over debris on windows from Winter can be cleaned up in the Spring. Window cleaning in the Fall cleans up all that dust and dirty rain water from Summer and has your windows ready to soak up all the sun you can during the cold months. Summer is also a great time to schedule your window cleaning when you are having company and want your window panes sparkling. There is also a lot more dirt blowing around in the Summer that might contribute to additional build up on your window glass.
For Commercial Businesses:
Window cleaning all year long is an important part of routine maintenance for commercial businesses. This ensures any fingerprints and build up from regular use of the facility is cleaned from the windows, and your customers know that you are running a clean and efficient business. Your employees will also appreciate seeing management take care of the building they work in. This can help employees take pride in where they work and want to keep their own areas cleaner. Many of Pinpoint's regular window cleaning customers are on a weekly, bi-weekly, or monthly window cleaning service.
Why Hire a Professional?
There are many reasons why hiring a professional window cleaning service like Pinpoint Maintenance Inc. is a benefit. Here are just a few:
Time Saver – Professional window cleaners are skilled and experienced. They will clean your home's windows in much less time than it would take a non-professional to do the task. This means you can spend your valuable time doing other important tasks to improve your business or enjoy important leisure time in your home.
Safety – Professional window cleaners have the right safety training to work on ladders and use equipment for window cleaning. A professional should also have insurance in case of any accidents. In addition, using a water-fed pole for cleaning high windows involves cleaning windows with a pole from the ground where no ladders are required. This takes additional pressure off home or business owners.
Better Results – With the right equipment and years of experience. professional window cleaners will be able to provide your home or business with perfect, streak free windows every time. They use products that they know from experience actually work  to get off any stubborn dirt or grime. In additions, professional window cleaners will know how to clean any shape or type of glass.
Pair It With Other Services – Home Advisor shows that many professional window cleaning companies offer other services besides window cleaning. Pinpoint Maintenance Inc. also provides professional  pressure washing, commercial carpet cleaning, and janitorial services. Doing multiple services together can be discounted and benefit your business in more ways then one.
So is there really a best time to schedule your window cleaning? That all depends on your needs as a homeowner or business owner. The professionals at Pinpoint Maintenance Inc. would be happy to discuss your window cleaning needs with you. We will give our best honest recommendation for what suits your needs. Call or contact us for your free consultation and/or quote today.